Book Reviews
Here's what readers are saying about Packing Light, Packing Right
"Mehren is the guru of motorcycle packing."
Andy Cherney - senior editor, Motorcycle Cruiser Magazine
"PLPR demonstrates how riders can travel lighter, why packing less is more and what to do with all that new found space... PLPR combines practical wisdom and seasoned experience into a book that many riders would benefit from reading..."
Sean Coker, Friction Zone
"I don't know anyone who is more serious about motorcycling gear than Tom Mehren"
David Hough, Author of Proficient Motorcycling
"The new rider could not go wrong with most of the suggestions in the book. They may not learn a lot about the whys but there are practical answers to meet their needs. If they purchase based on Mehren's recommendations they will have good gear that will last a long time.
Seasoned riders often have definite ideas about what they want from gear and the experience to back it up. What they often lack is familiarity with new products available to them when they need to replace or upgrade gear. They will find excellent options in here also."
Morning Reads, BMW Motorcycle Owners of America
"My book arrived today. At only 96 pages it seems like it would be a quick read, but it's so packed full of tips, I'm gonna take it a few pages at a time and review my gear over the winter. Thanks for some great info."
Terry S. - Snohomish, WA
"Sound RIDER! has always proven to be a good place to get touring information. Your book is a nice extension to the editorial you already provide. Keep up the great work!"
Rick K. - Aspen, CO
"The SR! notations seemed to make it look more like an informative catalog than a book, but in hindsight it's nice to know that so many of the items are available from one source."
Jeff G. - Portland, OR
"I ride 10,000 to 20,000 miles each year. I was skeptical if the book would actually teach me something new. In fact it taught me a lot I didn't know, especially about clothing."
Cory S. - Bellevue, WA
"I didn't know Tom's cats actually run his back office."
Jimmy B. - Sun Valley, ID
---
Other books we like
Click book titles or images for information on how to purchase from the Sound RIDER! store
Motorcycle Touring - Greg Frazier

The popularity of motorcycle tour riding is increasing steadily, but riders taking off on extended trips must realize there are unique hazards they can face when riding without support far from home. This book is a comprehensive "how-to-tour" guide that includes information on how to plan, what to pack, how to make emergency roadside motorcycle repairs, how to develop a "personal safety net" for when things go wrong, and how best to avoid having things go wrong.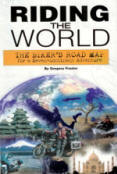 Riding The World - Greg Frazier

World tourer Greg Frazier has been self publishing books for over a decade. Bow Tie Press (publishers of David Hough's Street Strategies and Proficient Motorcycling series) have brought Frazier on-board to publish one of his most important books to date. Inside Frazier shares his experiences, opinions and personality as he traces his adventures over four trips around the world. How to pack, how to route, various road conditions by country and heaps of wisdom provide food for thought for the dreamers that are contemplating a long adventure on two wheels.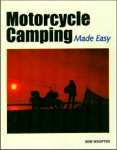 Motorcycle Camping Made Easy - Bob Woofter

If you are thinking of piling your mountian of gear onto the back seat of two wheels and heading out across this great land we strongly urge you to jump all over this book lest you have a gaggle of experience. Those of us who have been doing it for years will find affirmation to our ways of doing things. Those who have no experience consider this your workbook. Woofter has written wonderful lists of what to take and described the gears usefulness and uselessness from a bikers point of view. If you are an old hand you'll still learn a few new tricks - If you are new to the sport....GET IT!!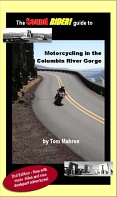 The Sound RIDER! Guide to Motorcycling in the Columbia River Gorge - Tom Mehren
Get ready to discover the Northwest's premier world-class motorcycling destination. Wild twisties & sweepers, stunning terrain, incredible views, favorable weather and more await you in the historic Columbia River Gorge. An area with a long history that begins before the last Ice Age, the Gorge today is a playground for motorcyclists from all over the world. Whether you ride a cruiser, sportbike, street standard, touring bike, dualsport, maxi-scooter or sidecar, the Gorge has something for everybody. Inside you'll get tips on traveling through the area on two wheels, wisdom about weather, roads, accommodations, things to see and do, and best of all a series of ride ideas routed by the author, Tom Mehren. You'll also get insight into the history of the Columbia River Gorge and learn about how it came to be the top notch riding region it is today.
Now in its 2nd edition, featuring more rides, maps and an entirely new 30 page
dualsport guide complete with ride ideas and maps you can't find anywhere else!
Motorcycle 101 - Dave Preston
Whether buying your first motorcycle or your tenth; whether you've years of riding experience or have yet to take that first tremulous ride, the world of motorcycling is a fascinating place - full of excitement, experiences, sensations, facts, figures, joy, myths, and misconceptions. Motorcycle 101 will help you sort it all out, so that you can make choices based on a reasoned assessment of all that is out there. Motorcycle 101 gives you options, but doesn't talk down to you or dictate what kind of bike you "have" to ride, or how. Once you've digested the contents, you'll be prepared to follow the author down a long and winding road full of all sorts of adventures. In Dave's case, that's a ride that's been going on for 37 years, and is nowhere near done.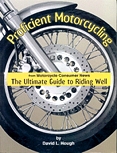 Proficient Motorcycling - David Hough

Whether you want to blast around twisty mountain roads, ride through miles of desert, just commute to work, or take a weekend long group ride, Proficient Motorcycling will make your trip that much better when you learn the many skills provided within. Aggressive drivers, construction zones and the neighbors dog are all here plus more. With amusing antidotes, helpful instruction, and detailed photographs and diagrams, author David Hough teaches you how to develop your riding skills and avoid pitfalls so you can make it to your destination in one piece and have fun.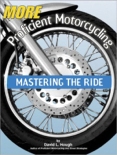 More Proficient Motorcycling - David Hough
Following in the tracks of Proficient Motorcycling's success come More Proficient Motorcycling. Offering new situations, practical instruction, and fresh photographs and diagrams, More Proficient Motorcycling teaches you how to keep yourself - and your bike safe from hidden risks and potentially harmful situations. Author David Hough helps you negotiate the road better than you ever have before, by covering a wider variety of motorcycling topics, from fine-tuning your skills to traveling tactics to safe motorcycle maintenance. He also details ways to control your machine as well as emphasizes how mental preparation can help you control the situation around you.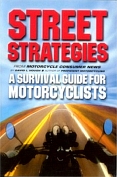 Street Strategies - David Hough
The perfect companion to Proficient Motorcycling, Street Strategies is a unique collection of street riding savvy gleaned from years of real-life motorcycling. Each page serves as a reminder about a specific hazard and a short lesson designed to help readers avoid an accident. Perfect for the novice and expert alike.


Road & Recreation Atlases - Benchmark Press
These are the ones to own!! The 3rd edition of these Road & Recreation Atlas' has been thoroughly revised and improved, with better road detail, expanded features, and refined Landscape Maps imagery. Over 10,000 miles were driven by field-checkers to completely update the atlas. More roads have been classified and hundreds of other recreational details have been added. These are the only atlas' we know of that show "seasonal road closures" making it a must for dual sporters and off-roaders. Both have a useful GPS grid, generous page overlap, and an easy, intuitive page layout.